DEFENCE OFFICERS ACADEMY is a leading name in the Defence / Paramilitary training institute. We are known for churning out globally competent Defence Officers who are miles ahead of others in skill set, knowledge and ability to deliver. We have a wide bouquet of courses like RIMC, NDA, CDSE, AFCAT, Central Armed Police Force (CAPF), ACC, and Territorial Army. We have the best experienced faculties with us. DEFENCE OFFICERS ACADEMY knows when students approach an institute they expect more value than the books on training. Hence our special courses are designed and delivered by consultants working in the Defence field. The students get the triple benefit of in-depth understanding of the courses, its practical application in real time scenarios. We arrange for guest lectures by Defence experts to give insights on various trends and guidance on real life in Defence Forces.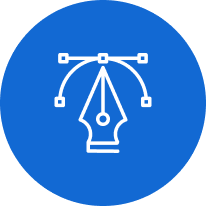 Empowering nation by providing young Officers to Defence because we believe in creating a platform for young aspirants in the field of Defence which ultimately helps our nation to become leader. We have a mission to provide best suited Defence Officers to the Nation.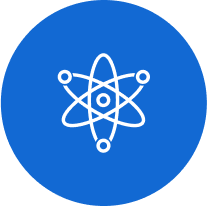 To provide the best training to the young candidates, so that they can join the defence forces as officers. To produce employable resource for defence sector and remain sources of inspiration for society to make a world with a better future by the help of our Knowledge, imagination, & innovation.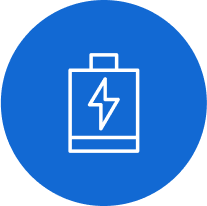 Honest teaching and empowering the youth. We unveils the hidden power of believe by transforming ideas into reality, which makes our life-easier in multi-disciplinary fields by maintaining high standard of quality.
On arrival of student for admission at 'Defence Officers Academy' the following process is followed:
1. Career Counseling – The student is asked the choices and aspirations. We understand the nature and attitude of child and understand his motivation to join the defence forces. The student can ask any question and get all answers on written exam, SSB Training, life as an officer etc.
2. Academic Test – After counseling the candidate appears in test by which we judge his proficiency in English, Maths, and G.S. The result gives us information about the base of the child and how to prepare a good academic plan for him / her.
Once the above two steps are completed, the candidate pays the fees and takes admission.
Mr. Suraj Arya is a bright and talented engineer (B.Tech) and a Masters Degree holder in Public Administration, an academic expert with capabilities across multiple subjects. His grasp and knowledge in his field has benefitted large number of students. The support and direction that he provides to the students is very valuable and therefore students from various states in India come to Dehradun to study under his guidance and care.
Taking a little time off from his busy schedule he goes on long cycling treks and works out extensively in the gym. He truly personifies an all rounder personality and a visionary leader.
Mr. Pankaj Arya is a Defence expert who is highly educated with degree as an engineer (B.Tech) and in Management (PGDM). His extreme focus on defence training has seen a large number of students shape their lives and develop the ability to qualify and succeed. He goes into every detail be it administration or operations and is a multi-tasking guru.
His passion includes building All round awareness, Spirituality and Martial Arts (Karate). Students and Parents across India trust him to deliver the best for them.
Col S S Dogra ( Retd ), an alumnus of Rashtriya Military School, Belgaum (Formerly known as King Georges' School), has Masters degrees in Commerce and Personnel Management to his credit. He was commissioned into the elite Armoured Corps in 1975. He is qualified in Tank Technology Course. He was Technical Adjutant of two newly raised Armoured Regiments, a very responsible and at the same time a very taxing job. He also served as Deputy Director, Equipment Management in the Army Head Quarters.
He successfully commanded two NCC Battalions. He retired from the Army in 2005 after serving a very satisfying and enriching career of thirty years and nine months.